(02) 9521 8402
Suite 5, Level 1
570 President Ave
Sutherland NSW 2232

Fax: (02) 9545 4318
570 President Ave Sutherland NSW 2232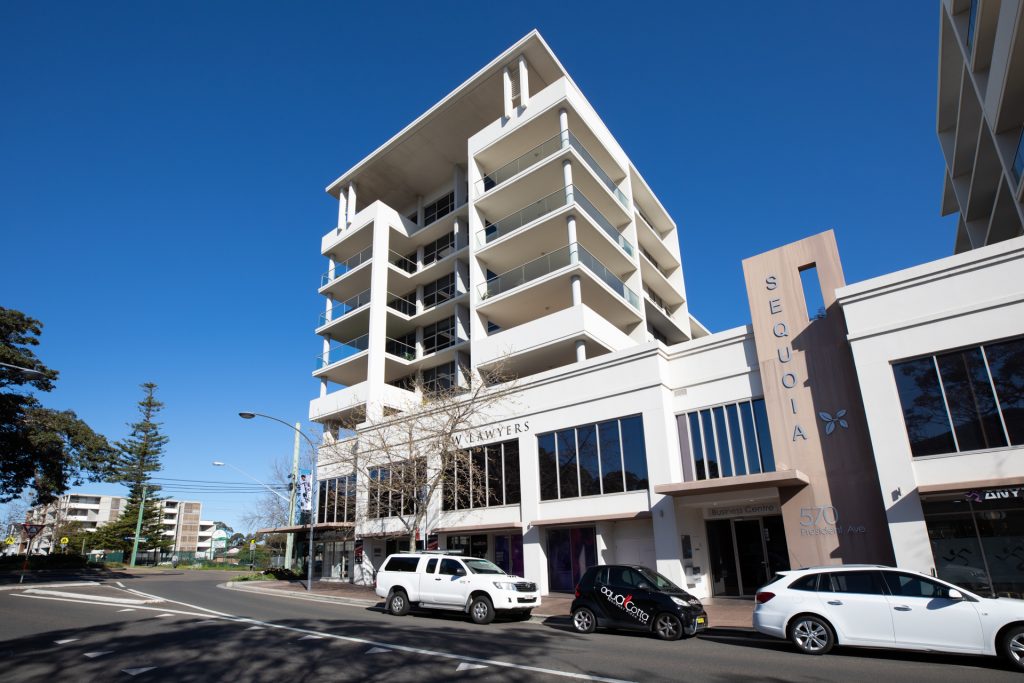 We are located on the first floor at 570 President Avenue Sutherland ("Sequoia" building), on the corner of President Avenue and Eton Street.
Our rooms are an easy 5-minute walk from Sutherland train station and bus interchange.
Our rooms are easily accessed via the lift and an accessible bathroom is positioned adjacent to our rooms.
Ample free parking is available in the surrounding streets including two and four hour spots.